Celebrate Summer with Deals on Trendiest Women's Dresses & Accessories
We all love the new trends, and this year too, the summer trend is there, but there are some essentials that we must have. These essentials can be mixed with other items to create the perfect look. Summer items can range from comfy sandals to summer skirts and white t-shirts. If you want to up your style game this summer season with affordable yet chic items, head to Dynacart to enjoy its weekly summer sale.
Here are some ideas of the essentials you can enjoy from the online summer sale 2022 from Dynacart.
Sandal
A sunny season requires open-toe sandals, but wearing any footwear is not always stylish. So here are open-toe flat gladiator roman sandals. It comes with tassels and four colors – Gold, Silver, White, and Leopard print. It can be paired with trousers, skirts, shirts, and dresses. Own this essential comfortable footwear for $61.00.
Sunglass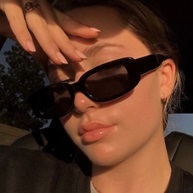 A vintage look is not only in style but also adds an element of panache. Dynacart is offering the best online deals with designer Vintage Sunglasses for women. The shades are available in 12 different colors. Despite being at an affordable price of $12.50, the quality of the product is impressive, with ergonomic nose pads for comfortable wear.
Watches
When finding a fashionable watch for this summer without making a hole in the pocket, avail the best shopping deals from Dynacart on the item. This bejeweled watch looks like a bracelet made with rhinestones. The quartz watch is priced at $27.10 and is available in five colors. It is suitable for weddings, parties, engagements, night-out, or any other occasion.
Smart Watch
If you think having a smartwatch means you have to save for months, we have news for you. Dynacart is offering the top deals online on smartwatches this summer. Ladies can get a digital smartwatch with LED and a fitness tracker for just $18.25. This waterproof watch is ideal for summer since it is sweat and shock-resistant. In addition, you can get them in eight different colors.
Shorts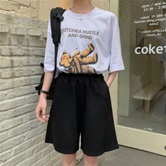 A loose-fitting garment is a must-have for summer. Get the Harajuku Solid Color Simple Women's Short for $22.20. These trendy casual shorts are brought in style by Korean girls. The colors are also quite basic, black and grey; hence can be teamed up easily with a plain white t-shirt or any other trendy top.
Mini Skirt
One item that never goes out of style and is also a must-have for the summer wardrobe is a mini skirt in denim. The A-line-shaped slim skirt has pockets and is available in Blue, White, Sky Blue, and Black colors for just $35.86. Teaming up any t-shirt, top, or shirt is easy with this high-waisted mini skirt. In addition, the buttons on the front add a vintage look to it.
Summer Dress
Summertime also means you have to wear comfortable clothes when partying. There is no better way to enjoy a sunny day while wearing a button-down sleeveless summer midi dress. It can be worn to a club, a day out, or brunch. You can have these women's summer dresses for just $15.48 and in two different colors, blue and pink.
Umbrella
Protecting yourself from damaging UV rays and the sun's heat is a must. It can be challenging to reapply the sub-protection cream; even after applying it, you want some shade while out in the sun. Get these super mini capsule umbrellas with five-folding making them easy to slip into your purse. Avail these anti-UV mini umbrellas in four different colors at just $66.95
Final Words
Get the top deals online on summer essentials for women at Dynacart. You can get items from superbrands to localized brands, which helps sustain the economy. So enjoy the best weekly deals this summer and revamp your wardrobe.